Gan Aviv Educational and Fun Program
Gan Aviv offers a variety of educational and fun programs including
High Reach Learning, Chalav u'Dvash, and Hebrew by Movement.
Our Morahs develop each of these programs and use them in their daily curriculum.
Our Pre-K classes use the Hand Writing Without Tears program, Get Ready For School!
Jewish Identity with Israeli Culture
Our teachers and assistants are all carefully selected based on strict criteria. Our main goal is to ensure your child receives plenty of love and attention from caregivers who truly enjoy working with children.
All of our teachers meet the qualifications and background checks required by the state of NJ.
Each class is run by a certified teacher, and has a Hebrew-speaking teacher assigned to it.
עִבְרִית בִּתְנוּעָה, or "Hebrew through Movement," a language acquisition strategy in which students learn Hebrew by hearing and responding to Hebrew commands. This curriculum guide starts with a foundation in modern Hebrew, but has as its goal making the prayers in our siddur, as well as synagogue and Jewish vocabulary.
HighReach Learning believes that children learn best through actively engaging with people and things in their environment. Children are involved in hands-on experiences, real-life adventures, and assisted discovery as they explore concepts through play. A child's development is continuous, individual, and begins at birth.
Sample Schedule
8:15-8:55 Breakfast and Free Play
9:00-9:20 Morning Circle Time
9:20-10:00 Learning in Small Group/Free Play
10:00-10:30 Special Activity
10:30-11:00 Hebrew Program
11:00-11:30 Out/Indoor Play
11:30-12:15 Lunch
12:30-2:00 Nap Time
2:00-2:30-Afternoon Snack
2:30-3:00 Center Time
*After Care*
3:00-3:20 Story Time
3:30-4:00 Out/Indoor Play
4:00-4:30 Art Activity
4:30-5:00 Closing Circle
5:00-5:30 Out/Indoor Play (Snack)
5:30-6:30 Free Play
Gan Aviv daycare-nursery school is a unique early childhood center that actively fosters Jewish identity and nurtures Israeli culture.
Gan Aviv offers a bilingual English-Hebrew immersion program designed to provide maximum support to children growing-up in bilingual environments. Each of our classrooms, beginning at age 2, pairs an Israeli teacher with an American early childhood educator for a comprehensive language experience. Our curriculum reflects not just American Jewish holidays and traditions, but it is also punctuated by the flavors and customs of Israel. Our daily, morning circle time includes davening, along with songs in Hebrew. Friday is a special day at Gan Aviv; We celebrate Shabbat by making challah assisted by a rotating schedule of Shabbat abas and imas, followed by Shabbat parties that families are invited to attend and participate in.
When our children leave Gan Aviv, they do so proud to be Jewish and with a deep love of Israel!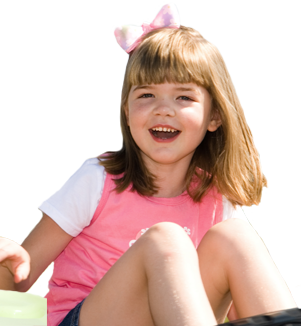 Chalav u'Dvash is a new, innovative Hebrew language instruction program from the Jewish Agency for Israel, bringing everyday Hebrew to children everywhere. The program was designed for children ages three to six and includes a broad range of developmentally appropriate activities and interactive teaching aids.